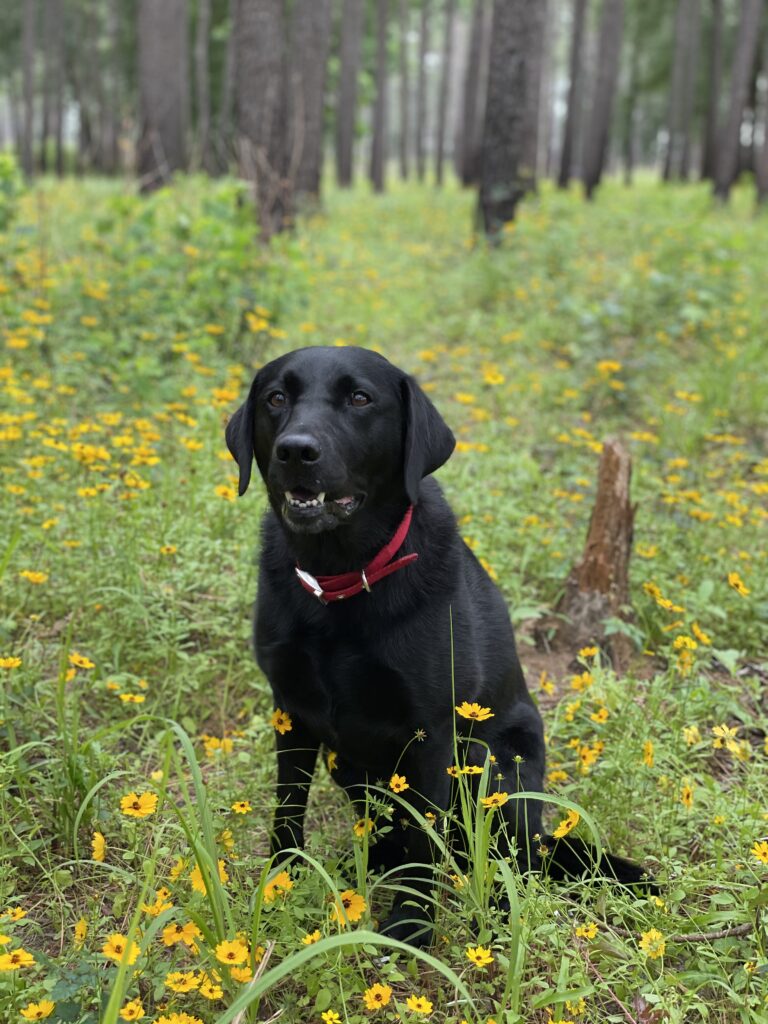 Howdy folks ,
This has been such a wet week here in Texas, but Taam really doesn't mind a drop of liquid sunshine (that's what we call rain). She has a great coat that keeps her snug and dry. As long as we dress for the right weather every day outdoors can be fun. We even saw a double rainbow after a really heavy rain shower and if we had been indoors we could have missed all that beauty in the sky. Taam loves to be outdoors exploring and using her amazing sense of smell, sometimes it feels like I'm the one tagging along on her adventure. She gets me away from the same path everyone else seems to follow and this week we spied the most wonderful patch of Black eyed Susans. Totally made every wild step worth it.
A lot of folks are out there working hard and following their dreams – this week I followed my dog and the adventure was so rewarding. What was rewarding for you ? What was your adventure and did the dog make you do it ?
The positive vibe for this weekend is " Wish it , Dream it , Do it"
To have any kind of adventure you have to get up and go do it – you can !
Living the Simple. Easy. Life